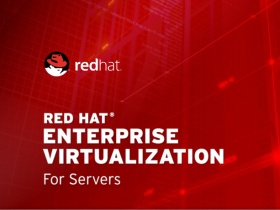 Red Hat Enterprise Virtualization is the course designed for those who wants to start with "hands on experience" with the Red Hat Virtualization Technology.
It's based on Hypervisor 2.2 by Red Hat and RHEV-M the Management Console for the Enterprise World.
When I took this course I had prior experience with Xen Server, so I didn't have hard times focusing the new topics.
The training is designed to start from scratch into the creation of a Virtual Datacenter for Deploying Windows and Red Hat Enterprise Linux Servers and Desktop Pools for the VDI.
I was suprised in a Student prospective, on how this course is intended for anyone who starts from zero from the world of Virtualization.
Theory as well as practice, this is the winning combination.
Before touching with hands the Red Hat Virtualization technology, we've been facing the differences between Full Hardware Assisted Virtualization and Paravirtualization; then differences between ISCSI and FC protocol for storage,Networking topologies and etc…
I was really surprised!
The course is fun and you are able to share different thoughts with other tech dudes coming from others V Technology (Yeah..guess who's that

)
Usually there's a question going around from the first day of the training, which the students are quite "scared" of asking..
Is it better than ….other Virtualization Players??
Well, you know, it's quite difficult to answer to this, but what I know from a Trainer prospective and from a technical view is this:
THERE'S NO HOLY WAR about it
What I always say is: Use what best fits your requests and technical challenges, but before chosing, test test test.
After you've seen at least more than a player, adopted because it's "fashion", well then you can chose with less regrets.
Actually I think that the "questions time" with other collegues attending the course, is one of the best parts because you can share experiences!
You know, We Grow As We Share as Red Hat says.
EX318:
Is the code for the exam you have to take after four days of course if you took the bundle Training+Exam (RH319).
It was challenging because it's PRACTICAL!! No silly questions, no tricky questions, just you and the machine!!
It lasts 3hrs but I swear, the time will fly because it's fun!
If you get certified, you'll earn the RHCVA which stands for Red Hat Certified Virtualization Administrator.